OUR MISSION
Our aim is to honor Trieste's coffee legacy by crafting high-quality blends from the greatest green coffee sources combined to the art of wood roasting.
Because this is the only way to restor Espresso to its original flavour.
OUR STORY
Trieste's coffee history and culture have handed down to us ancient traditions that stuck deep in our hearts.
In the desire to honor our city as the capital of coffee, in 1995 we founded Antica Tostatura Triestina.
We are specialized in creating sophisticated blends that are solely roasted with beechwood, using an age-old technique that was developed in Trieste in the 18th century.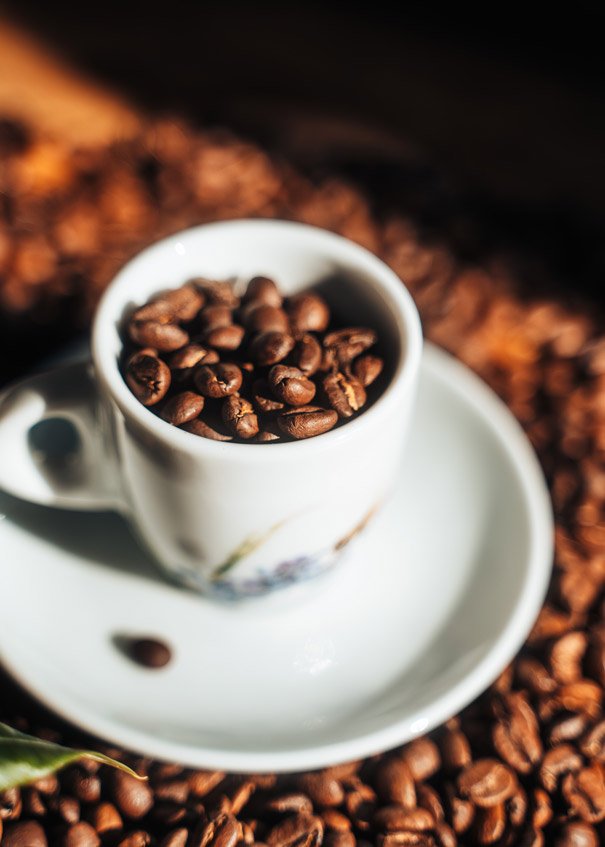 For a real espresso restored to its original taste.
Our wood roasting method is a traditional technique developed in Trieste in the 18th century.
It entails roasting each bean to its core by gently using the heat produced by the beechwood combustion.
OUR COMMITMENT TO QUALITY
Our production method fits with the strictest regulatory requirements and has received certification from them in order to guarantee quality in terms of both organoleptic qualities and food safety.
Coffee is our passion, a form of art that demands attention for every single detail since we aspire to achieve a sublime result.
We begin by carefully choosing the best green coffee beans, roasting them slowly and delicately for single origin, then moving on to air cooling of the beans to maintain the aroma, and ultimately devoting ourselves to the development of our exclusive blends.
We aim to offer a truly unique sensory experience in enjoying a cup of coffee.
In an age where time is valued as a resource, we made the decision to move away from industrial methods that pursue quantity and go in the opposite direction, prioritizing quality.
We are constantly looking for the ideal coffee, because we want every person to enjoy a unique and unforgettable sensory experience.
The selection of the best coffee beans
You may detect a variety of intense aromas and a subtle gustatory balance in each cup of our coffee, which result from an in-depth understanding of the regions of origin of our coffee.
We only select the finest green coffee beans from India, Africa, and Central and South America.
The selection is carried out directly during the harvesting time of plantations.
Thanks to this, we are able to guarantee blends of consistently high quality and exquisite flavor throughout the whole year.
Wood roasting
for single origin
Different are the places of origin of coffee beans, as a consequence also their singular features.
Therefore, we decided to roast every origin separately, to be able to bring out the aromatic and flavor essence that make every bean unique.
For each variety of coffee we have developed a working cicle that differs in the roasting curve, the extraction temperature and the time required to reach it.
Since wood roasting is delicate and gradual, the heat envelops the bean softly, roasting it evenly both on the outside and inside.
Wood roasting for single origin is a long and meticulous process, to which we dedicate in order to gift you with an out-and-out sensory journey through our coffee.
Our blends are characterized by sweet, intensely aromatic, full-bodied and lingering flavors, which have a medium-low acidity and are never astringent. Therefore, our blends leave no unpleasant or imbalanced aftertastes on the tongue.