Passion for the excellence pursuit
MISSION
Our mission is to pursue excellence in coffee through the traditional wood roasting process and a careful selection of the best origins.
We create blends with love and dedication, blends that can stimulate the senses, make you recall past experiences or awaken new emotions.
OUR STORY
Trieste's history and culture passed onto us ancient traditions that left an indelible mark on our hearts and souls. These traditions inevitably belong to the way we live.
We want to honor our city and its illustrious traditions connected to coffee by creating unique blends with exclusively wood-roasted coffees.
We select the best beans grown in the most renowned world regions, and we use an ancient roasting method that gives our blends a robust aromatic intensity and a mainly sweet, balanced taste.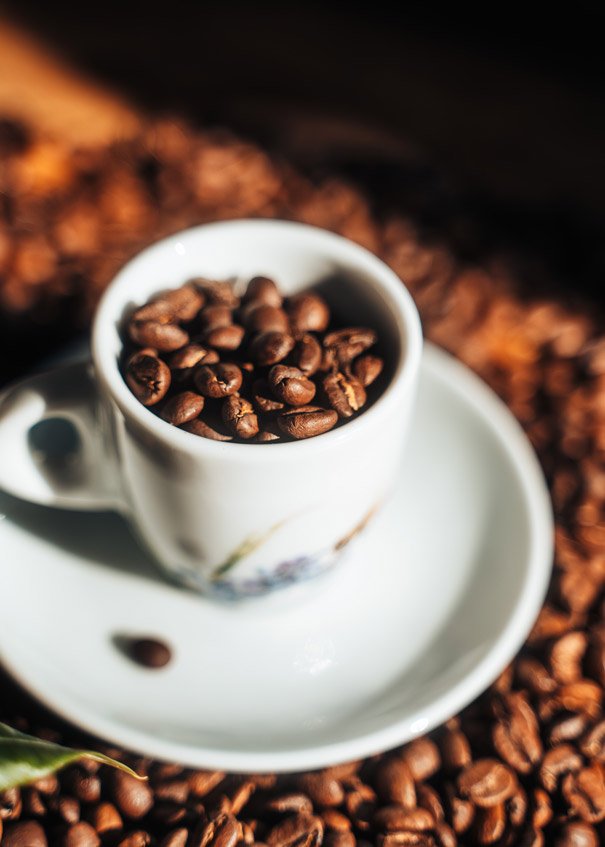 To enjoy an authentic espresso restored to its superior original taste.
Our wood-roasting method is a traditional one, developed in Trieste in the 18th Century, that harnesses the combustion heat of the beechwood exclusively to delicately roast every bean right into its heart.
Our manufacturing process meets the standards of the most demanding and strict control bodies and has been certified by them to guarantee both organoleptic and food-safety quality.
For us, coffee is a passion, a form of art we create, striving for excellence and care in every single detail. We select the best coffee beans, wood-roast them exclusively per single origin, and after air cooling them, we create our blends.
We desire to offer the highest possible pleasure expression of enjoying a cup of coffee.
In this era where time is considered a cost, we chose to distance ourselves from industrial processes that aim at the quantity and follow the opposite direction to favor quality.
We are constantly looking for the perfect coffee, as we desire each person to enjoy a sensuous experience filled with pleasure, both unique and unforgettable.
The different aroma intensity and the delicate taste balance that you can sense in one of our coffee cups begin with our deep knowledge of the countries of origin.
We choose only the best green coffee beans from South East Asia, Africa, Central America and Latin America. We select the beans in the plantations during the optimal harvest seasons.
This is the reason why, all year long, we can guarantee constant and excellent quality blends and extraordinary taste.
Wood-roasting
per single-origin
Different are the places of origin of the coffee and various are the characteristics they bring.
To achieve the maximum aromatic expression and the flavor essence characterizing every bean type, we choose to roast per single origin.
We meticulously studied the working cycle for every kind of coffee. These working cycles differ for roasting curve, extraction temperature, and time necessary to reach it. The slower and sweeter wood roasting allows the heath to wrap the bean, evenly roasting both the external and internal parts.
Wood roasting per single origin is a meticulous process we dedicate to our coffee and makes it unique.
Antica Tostatura Triestina believes in offering an espresso with exceptional characteristics in the aromatic yield, balanced and with a certain persistence. To achieve this goal, it is necessary to skillfully blend only the best qualities of Arabica and Robusta with a clear prevalence of the first.
Our blends offer your palate a flavor that is sweet, strongly aromatic, non-astringent, with medium-low acidity, good body and persistence, and without negative or unbalanced after tastes.